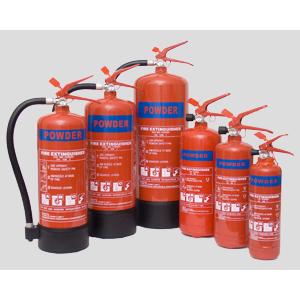 The ABC Dry Powder Fire Extinguisher is dsigned for use on Class A, B and C. A Class fires such as wood, paper etc, B Class fires such as flammable liquids, C Class fires such as gas. Being filled with multi-purpose powder makes these Fire extinguishers a good all round choice and capable of tackling all types of fire.

ABC Dry Powder Fire Extinguishers are suitable for vehicles, kitchens, boats, caravans, garages, workshops etc

Exceptionally good in outdoor applications where resistance to freezing temperatures is a requirement.